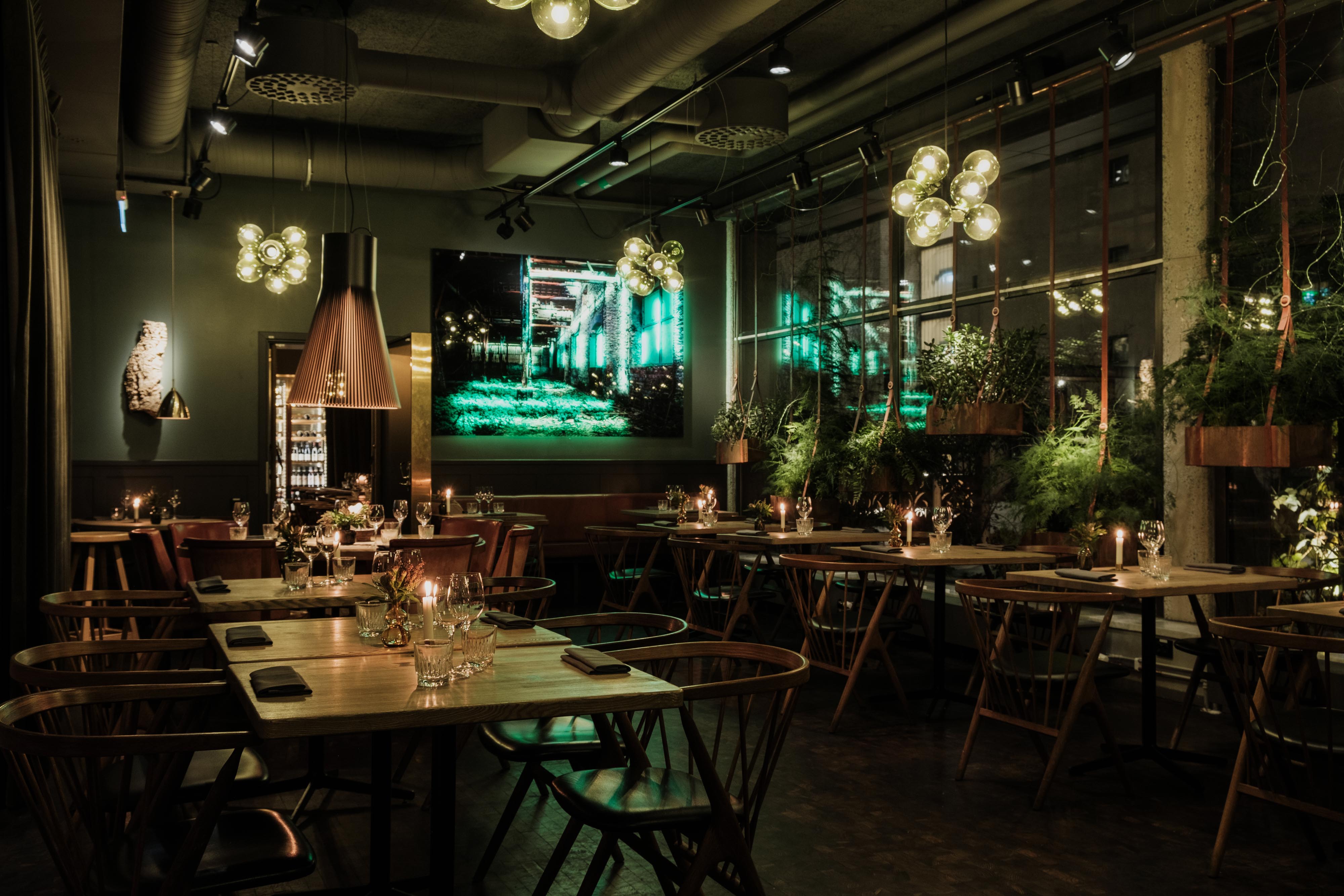 We want everyone to feel welcome and have a wonderful experience with us. 
Here, food, service and interior design meet in a pleasant restaurant environment in the middle of Stockholm. 
Creativity, craftsmanship and consideration permeate the entire visit.
The food is prepared from scratch and is inspired by home cooking with influences from Sweden and Europe. 
You can come here to have a well-worked drink at the bar with some of our classic snacks or why not run a whole evening at spritbordet where we match the dishes with cocktails in a playful serving.
We welcome dogs throughout the restaurant and it is also possible to bring a stroller.
But in both cases, we appreciate that you get in touch beforehand as some tables are more suitable than others.
Stefan Ekengren has been head chef at Restaurang Hantverket since 2017. Stefan is a well-qualified chef, cookbook author, TV chef, columnist and goes by the nickname, "the world's oldest chef". 
Stefan is currently working on the cookbook, "Potatis", which is a declaration of love for the raw material that has been closest to him during his career as a chef. Stefan has also published the cookbooks "Högtider" and "Husman" – all the classic dishes."
Restaurant Hantverket opened in 2016 and is a lively meeting place with a love for the real food craft and with an interior that is permeated by genuine materials and fine details. With an owner that started his career as a carpenter and a crafts teacher. Who then came to found and successfully run the interior company "Svensk Inredning" for over 30 years. It's important that both interior design and food shows true craftsmanship. Hantverket is part of the hotel and restaurant group Stockholm Meeting Selection, which is owned by Torbjörn Blomkvist. The group also includes Ulfsunda Slott, Hesselby Slott, Åkeshof Slott, Skytteholm, Bosön, Villa Lovik, Rosersbergs Slottshotell, Lejondal Slott, Näsby Slott, and Sturegatan 15, next door to Restaurant Hantverket.
Monday

Tuesday

Wednesday

Thursday

Friday

Saturday

Sunday

Closed
The kitchen is closed between 
14:00 and 17:00 Monday to Friday.
The cocktailbar is open for drinks and lighter snacks.