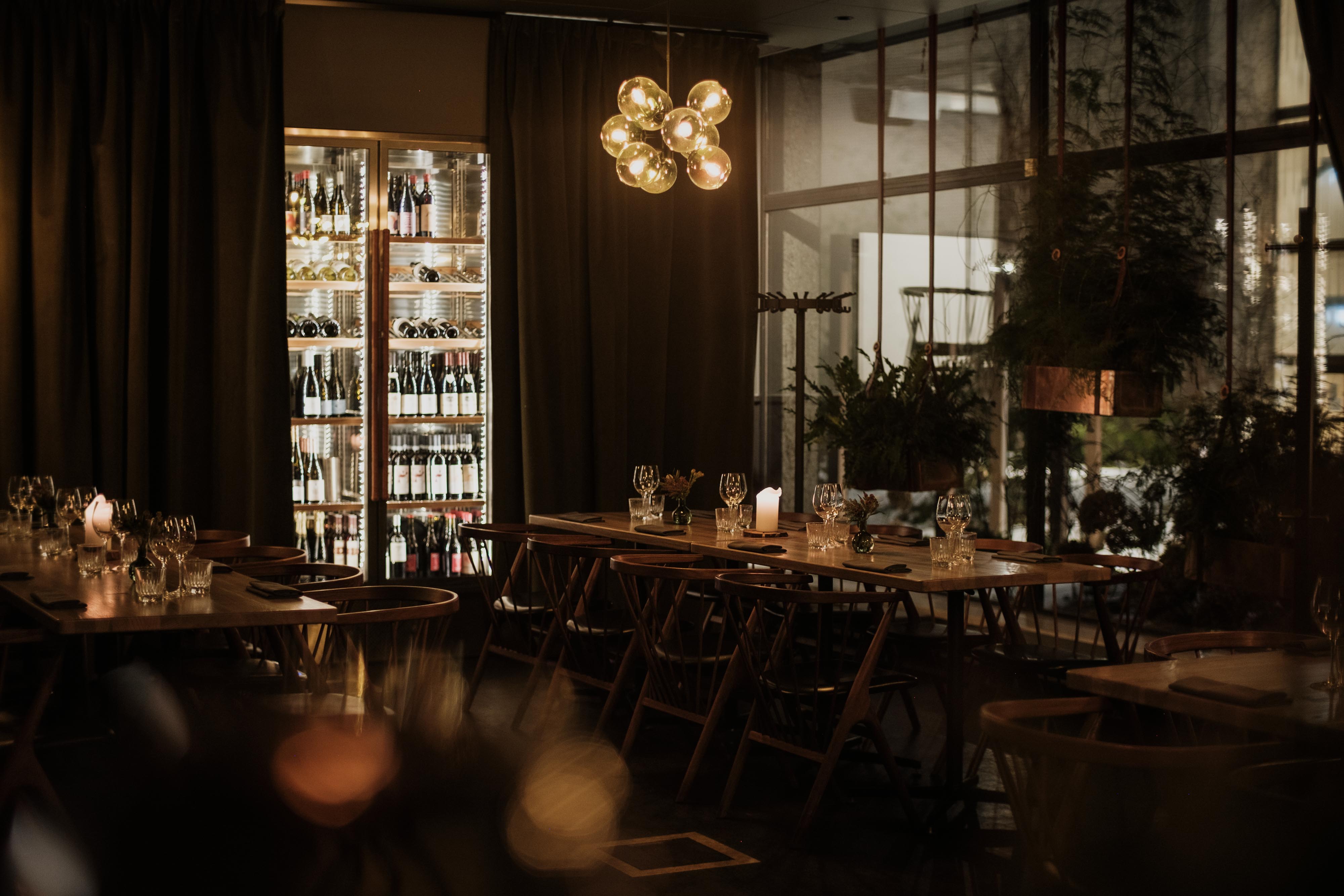 If you wish to enjoy a delicious dinner in private, we have a Chambre Separee that can accommodate up to 32 people.
It is also possible to book 'HalvChambre', then the room is divided with heavy velvet curtains and can accommodate up to 16 people.
In both cases, we offer mini-spending instead of room rent, that means you have the entire amount to dispose of.
It is possible to book both a full evening or a sitting. 
17:00-20:00 / 20:00-23:00.
Mini-spending Chambre Separee:
Full evening: SEK 45,000
Seating: SEK 25,000
Mini-SpendingIng 'HalvChambre':
Full evening: SEK 25,000 
Seating: SEK 14,000
For our larger groups, we only serve our Chef's Choice menu which consists of 4 dishes and costs SEK 600 per person, of course we take into account special diets and allergies.
Bookings of the Chambre are made by email.
Monday

Tuesday

Wednesday

Thursday

Friday

Saturday

Sunday

Closed
The kitchen is closed between 
14:00 and 17:00 Monday to Friday.
The cocktailbar is open for drinks and lighter snacks.